The hype is high. But the atmosphere can get hotter because of the recent comments from Jarrell Miller. It is still three months away from that we'd watch Joshua vs Miller bout at New York's Madison Square Garden on June 1. But it has never been too early to discuss what's going on the road.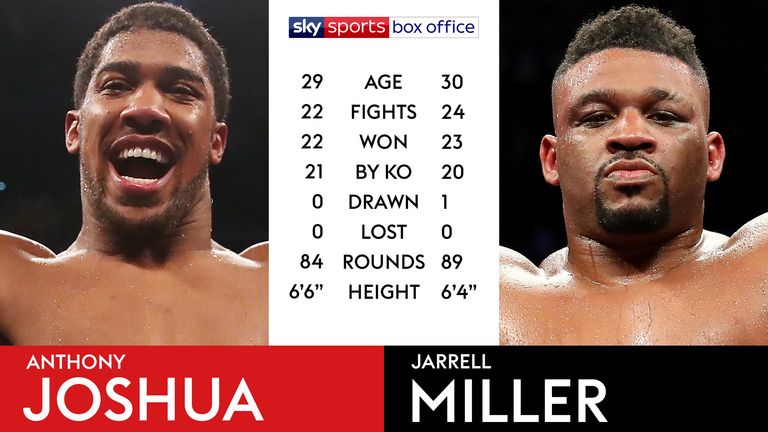 Miller said that the world champion Anthony Joshua has an "image problem." Both fighters are preparing for the upcoming bout at Madison Square Garden on June 1. Joshua will defend his IBF< IBO, WBA and WBO titles against Miller.
Miller told the media that Joshua was not coming from the area known for being tough. With this statement, it may bring a real outrage to Joshua's side. But we didn't see any response from the respective boxer yet. Miller added that Joshua was talking himself up, but people wanted something real.
Some folks can understand why Miller stated that statement. The point is that Miller grew up in "roughly broken home." and he said that he trained to be a great fighter to defend himself after being attacked in the street. We can say that the rough environment is what shaped Miller to be an excellent fighter nowadays. Joshua was raised in Hertfordshire. But he lived on Watford Meriden estate, one of the saddest areas.
Miller has also suggested that Joshua has taken privileges to his success. Miller claimed that the state of his hands was not coming from boxing, but from street fighting.
Well, no matter the different backgrounds from both fighters, we can't neglect the fact that both are incredible fighters. Both fighters are unbeaten.
Miller will be likely to be Joshua's most massive opponent for the last contest. He also stated that "I'm more intelligent than AJ, but sometimes I come across as arrogant because I'm a warrior."
What Miller said, although sounds irritating, has a more significant part of the truth. At the fight, there is no such thing as being humble. Being humble will only lead to defeat and oppression.
Miller seems to want to prove that he deserves the titles. Back then on March 3rd, he also stated that he could take down Joshua in the 7th round. He set the mindset to take down the heavy hitter at the round seven. It is understandable since no one wants to ruin their excellent record. He expects the TKO when taking on Joshua who is holding the WBA, WBO, IBO, and IBF title.